How about we base the design off of EarthBound's file select?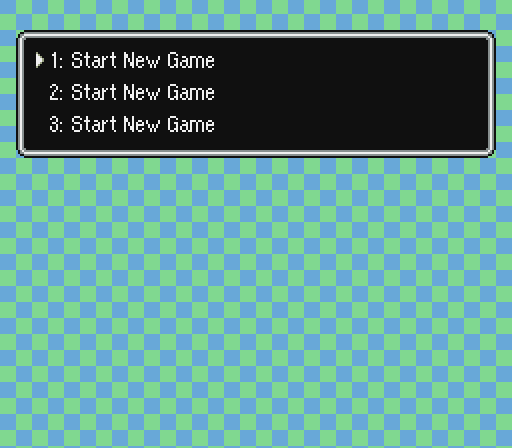 I'm not sure how making a design works, though, but it would be cool.
That actually sounds like a really cool idea! Of course, this forum as it is now took me like a good day or more to make it into an actual functional place. I didn't want to reveal it too soon to anyone because every time I took one step forward I took fifty back.

But I'm totally going to see what I can do with that. I don't know how well the wallpaper would mesh as a background, but I'm going to find all the different versions and see if we can't make several different forum versions for us.

So we'd have a plain, mint, chocolate, ect...and maybe add some Mother/Earthbound sprites as the default smilies. Currently they have some generic ones that were set in place. So it was just easier to use those at the time, when I was trying to just get the forum up and online.
Oh nice, thanks for the link! That actually was a lot of fun just typing random stuff in there lol.
Yeah it is fun to screw around with I like writing unexpected stuff like saying stuff about Undertale because it is funny to me seeing undertale stuff written in Earthbound text xD

Pk Tiger




Posts

: 26


Join date

: 2017-09-01


Age

: 17



I think I'm going to do this forum in Porky theme.
This could work well if it didn't have to be gif text, but I like the idea. I'm going to see if I can work around that.
sounds good to me XD. btw if you need any help with the forum let me know. i would be happy to help!

Pk Tiger




Posts

: 26


Join date

: 2017-09-01


Age

: 17



Well if you have any suggestions, just send them this way. Like different ideas for the tabs, different forum categories we can add, ect. I mean right now it's probably fine as it is, but if the forum grows in numbers from a Miiverse migration or whatever, we might need to get it more organized.

Pk Tiger




Posts

: 26


Join date

: 2017-09-01


Age

: 17



Similar topics
---
Permissions in this forum:
You
cannot
reply to topics in this forum